Home health care is an increasingly popular option for elderly Americans, particularly those suffering from chronic conditions. To provide quality care to these patients, home health agencies (HHAs) partner them with qualified care providers. Not surprisingly, providers with subspecialty expertise often find more job opportunities and greater earning potential. A valuable way for HHA providers to improve their marketability is by earning accredited certifications for skill sets that significantly impact elderly Americans, such as wound care.
Wound care is an ongoing challenge for home health agencies, especially for elderly clients with comorbid health conditions. A retrospective evaluation of Medicare beneficiaries found that there are nearly 8.2 million people with wounds requiring care. This creates substantial clinical, social and financial challenges to communities and families.
To address this problem, HHAs are in need of wound care specialists who can successfully and efficiently treat patients in their own home. Home health nurses develop long-term relationships with their clients and become trusted members of a patient's healthcare team, so they are in a unique position to provide comprehensive care to their patients suffering from wounds. HHA nurses also have in-depth knowledge about their patients' lifestyles and comorbidities that can influence wound care and treatment.
Vohra Wound Physicians is dedicated to educating nurses across the U.S. about wound care best practices and working with home health agencies to ensure coverage for seniors managing wounds at home. To support this initiative, Vohra has developed a leading Wound Care Certification program. This program covers all components of effective wound treatment and enables in-home care providers to improve the quality of care for their wound patients.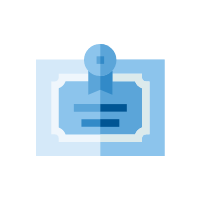 Get Certified in Wound Care
Advanced you career by becoming a Vohra Wound Certified Nurse (VMCN™)
Understanding Wound Care Risk Factors
Wound healing is often a lengthy process that requires ongoing dedication and awareness. To promote proper healing, wound patients need to maintain sufficient nutrition, engage in regular mobilization and repositioning, and ensure proper wound moisture. Another component of wound prevention and treatment is awareness of factors that can put patients at risk for wounds or disrupt wound healing.
Diabetes and heart disease, for example, are two chronic conditions that can prevent proper wound healing. The American Diabetes Association estimates that 34.2 million people in the U.S. have diabetes, whether diagnosed or undiagnosed. Diabetes increases a patient's risk of developing diabetic foot ulcers, which are one of the most prevalent chronic wound conditions.
Heart disease is another important consideration. Heart disease affects 25% of the U.S. population and is the leading cause of death in the country. It affects the arterial system, which in turn influences the peripheral vascular system and increases the risk of chronic wounds. Heart disease and subsequent circulatory disruption also impacts healing time for patients with pressure ulcers, surgical wounds and traumatic wounds.
Other wound risk factors include old age, obesity, high blood sugar, high cholesterol, and smoking. By understanding how these factors impact the development and treatment of wounds, in-home health providers are better equipped to identify at-risk patients and promote proper healing in those suffering from wounds. This improves quality of patient care and makes these nurses an asset to their patients and their agencies.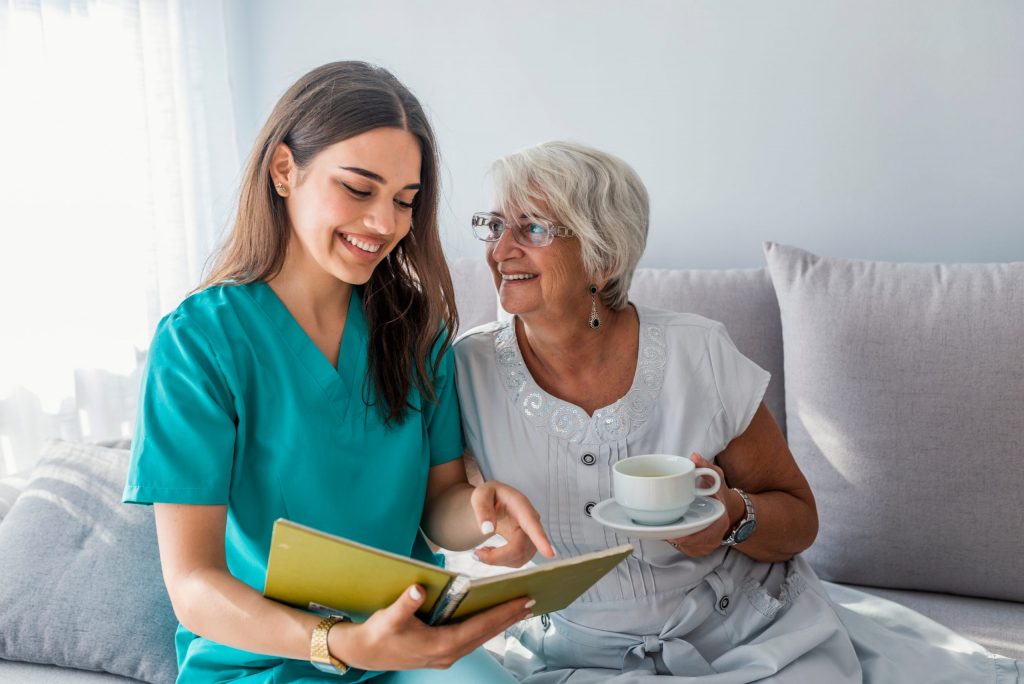 Patients Benefit from Specialized Wound Care
Based on patient status and wound severity, healthcare professionals can typically anticipate the healing times for traumatic or post-operative wounds. However, due to comorbid conditions or other risk factors, some patients' wounds do not follow the expected trajectory of healing. This affects a patient's mental and emotional health and can have psychological consequences including sleep disturbances, negative mood, social isolation and high stress levels. These psychological disruptions can have physiological effects that further disrupt proper wound healing. 
When patients are treated by certified wound specialists, they are less likely to experience delays in healing or face psychological disruption. These patients often have higher confidence in their caregiver's expertise and are more committed to treatment plans. This can lower stress levels and promote healing, which in turn lowers healthcare costs and improves the patient's quality of life. Patients treated by wound care experts also have fewer complications and are less likely to be re-hospitalized.
Vohra's Wound Certification Program was developed to help in-home care providers enjoy these benefits. Relying on decades of wound care research and expertise, this comprehensive course helps HHA providers improve their quality of care and patient outcomes while jumpstarting their careers.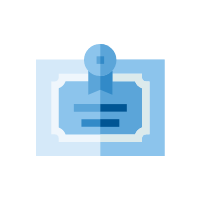 Get Certified in Wound Care
Advanced you career by becoming a Vohra Wound Certified Nurse (VMCN™)
Becoming a Certified Wound Care Specialist Raises Your Marketability
In an effort to help reduce healthcare costs, Medicare has linked quality of care with financial reimbursement. As a result, there is a need for professionals who can help skilled nursing facilities and home health agencies raise their level of care and earn distinction with third party payers.
Care providers with specialty expertise, such as wound care specialists, have improved career prospects as facilities seek certified nurses. Certified wound care providers also report increased recognition and respect from colleagues, salary increases, and improved patient outcomes. Home health nurses who are certified may also enjoy greater professional autonomy and collaboration with other healthcare professionals.
Earning a Wound Care Certification is a career investment that provides ongoing benefits. Nurses who become certified report satisfying personal growth, increased professional success, and the satisfaction of accomplishing a goal that continues to feed their career.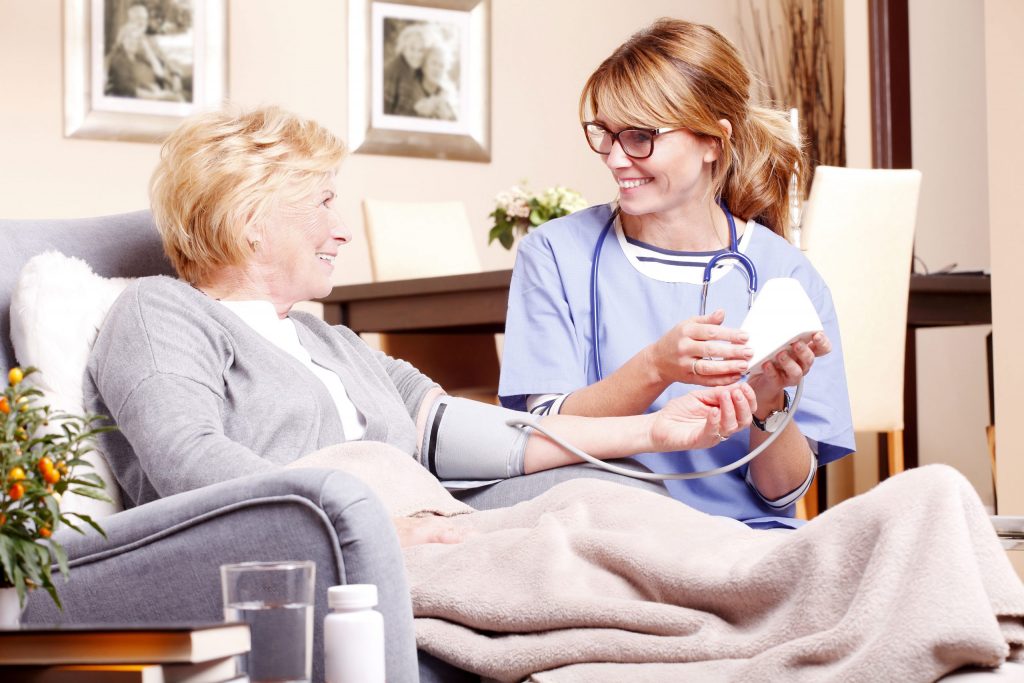 How to Become a Home Health Nurse Certified Wound Specialist
There are several programs available that offer wound care certification either online or in person. Most working professionals are eager for certification programs that offer flexibility, lifetime access to educational materials, and ongoing support from a network of care providers.
Vohra Wound Physicians, the nation's leader in wound care, offers a self-paced online program that provides the comprehensive training needed to achieve superior clinical skills and improved patient outcomes. This program was developed by an experienced wound care team and draws upon decades of research and clinical experience. After signing up for the program, care providers have immediate access to the personal and professional benefits of earning a Wound Care Certification. 
Vohra's Wound Care Certification program is ANCC certified and offers 30 continuing education credits that can be applied toward mandatory CNE requirements. Those who have taken the course also have lifetime access to the program, which makes it easy for Vohra Wound Certified Nurses (VWCN™s) to refresh their knowledge as needed.
Earning a Wound Care Certification is a valuable professional step that can advance a nurse's career to the next level by providing expert knowledge in this in-demand subspecialty. Vohra Wound Certified Nurses (VWCN™) report improved patient outcomes, career opportunities, autonomy, workplace respect and more. Learn more about Vohra's Wound Certification program and register today!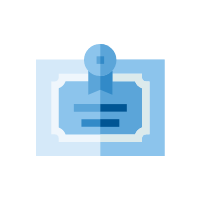 Get Certified in Wound Care
Advanced you career by becoming a Vohra Wound Certified Nurse (VMCN™)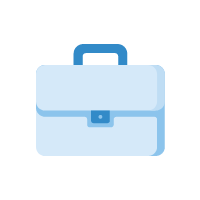 Physician's Career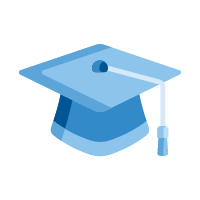 Wound Care for SNFs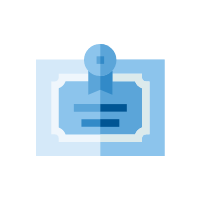 Online Wound Education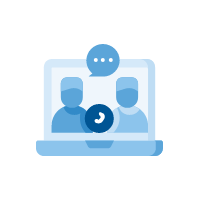 Telemedicine at Home