Loss of appetite is a common problem among seniors and, therefore, of particular concern for their caregivers and nurses, whether in a home, hospital, or nursing facility setting. A poor appetite can of course lead to inadequate nutrition and weight loss, which can have very serious health consequences for a medically fragile or aging patient. In particular, nutritional deficiencies due to a loss of appetite can have a direct impact on a patient's immune function and their ability for wound healing, impacting their overall health outcomes.
Editor's Note: Click here to learn how becoming a Vohra Wound Certified Nurse (VWCN™) can lead to career advancement, increased earning potential, and improved patient outcomes.
Nurses and clinicians who are able to swiftly identify a poor appetite in their patients before their malnutrition becomes too severe and who find effective strategies for stimulating their appetites are much more likely to see success in preventing and managing their patients' wounds.
Vohra is the largest group of wound physicians in the United States and is the leader in wound care education and certification. Vohra has certified over 5,000 clinicians around the world and trained them in advanced wound care, including the impact nutrition has on wound healing.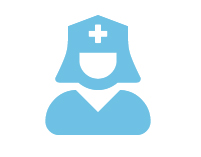 Recognizing the Warning Signs
The first step in treating a loss of appetite in your patients is to assess their overall nutritional health and recognize as quickly as possible whether they are receiving the nutrition they need for wound healing and overall health. An assessment will also help to provide a baseline by which to measure any change in their nutritional health, to understand any underlying causes (like disease or health events) that have led to a lack of appetite, and to help caregivers determine whether their efforts at appetite stimulation are effective over time.
Here are some warning signs to watch out for in your initial nutritional assessment that can indicate a problem with low appetite and also that a patient needs assistance from nurses and caregivers in appetite stimulation: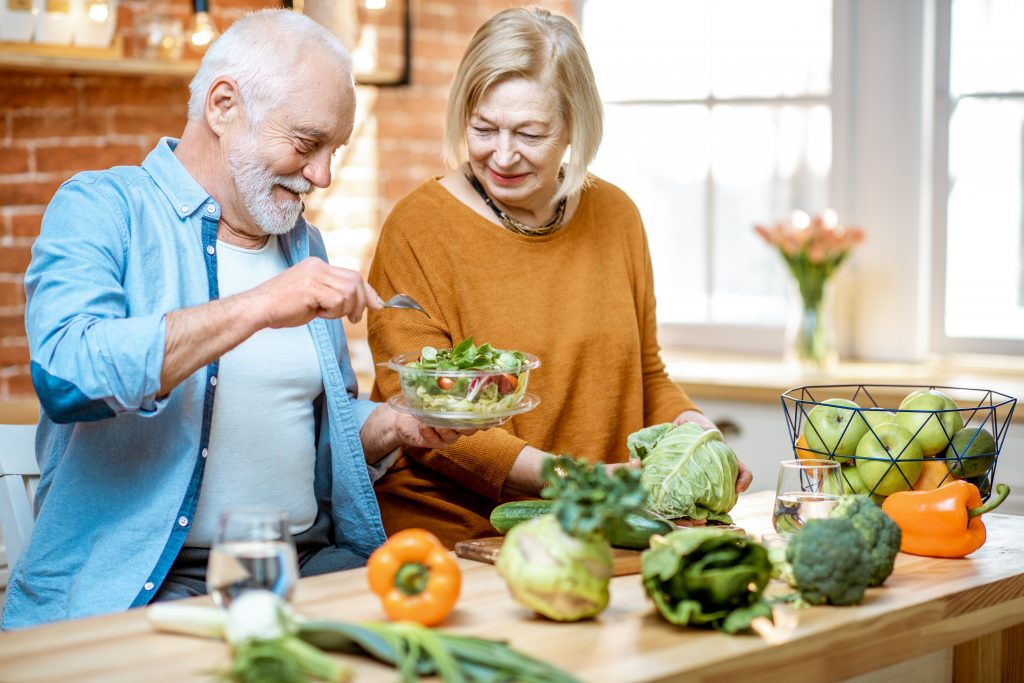 How to Stimulate Appetite in Older Patients: If you are caring for older patients who are struggling with low appetite, there are many helpful, effective strategies to stimulate appetite and increase their nutritional intake so they receive the nutrients and minerals they need to repair damaged or diseased tissue and maintain the strong, healthy immunological function needed to facilitate wound healing:
Treat any underlying cause: The first line of treatment for any older patient with poor appetite should always be to identify and treat any existing underlying cause of appetite loss. For example, they may have oral health issues such as dry mouth, ill-fitting dentures, sores, or other dental issues that make them want to avoid eating. Likewise, a recent health event — like a surgery, stroke, or heart attack — chronic illness, or medication side effects could all lead to or exacerbate appetite loss yet each would require somewhat of a different approach. Even mental health issues such as depression, also common in older patients, could compound appetite loss and would need to be addressed first.
Sit with them during mealtimes: Even for those elderly patients who are physically able to feed themselves and don't need any assistance in that regard, simply sitting with them during mealtime and having a positive conversation over the meal may help to encourage them to keep eating and enhance their dining experience. This also provides the caregiver with an opportunity to assess first hand over time whether their appetite is increasing or decreasing.
Play with herbs and spices: It's common for seniors to experience a lack of sensory perception, including decreased sense of taste and smell. While adding salt or sugar to foods to enhance the flavor isn't a wise health choice, experimenting with healthy and flavorful herbs and spices is an excellent way to intensify the taste and make it more appealing to eat.
Make sure they are getting enough protein: Protein facilitates healthy tissue growth and wound healing, and patients suffering from wounds will need to receive increased levels of protein to have a strong immunological response to the wound.
Make mealtime social: For many people, mealtime is a communal activity associated with connecting, fellowship, and shared experience. For those patients who live in nursing or assisted living facilities and who are mobile, encourage them to eat as many meals a day as they can in a communal dining setting. The social aspect of eating can have a powerful effect on their appetite and make it an overall more enjoyable experience that they look forward to and are more likely to engage in.
Keep a regular routine: As people age, they typically experience a decrease in physical activity, which can also alter their energy levels and appetites, causing them to be less hungry throughout the day compared to when they were younger or more active. Sticking to a regular mealtime routine for each meal can help establish a healthy habit of eating, even if they aren't experiencing immediate sensations of physical hunger. It also allows you, the caregiver, to more easily track over time their nutritional intake and to determine whether your strategies need to be adjusted.
Involve them in food choices: Involving seniors as much as possible — and as they are physically able — in food selection, food preparation, or even gardening (many facilities across the U.S. either have on-site or connect their residents with community gardens) is a powerful way to maintain their overall interest in food and provide them with the flavors and products that they love and are more likely to eat.
Make it visually appealing: Foods that are brightly colored, that contrast with the plate making it easy to see, and that overall look appetizing on the plate can all help to stimulate the appetite of someone who may be experiencing a decrease in other senses like taste or smell, as many elderly patients do. Plus, most brightly colored foods are also the most nutrient-dense, so this is also a good strategy for ensuring they are taking in the minerals, vitamins, and nutrients needed for health and wound healing.
Create a pleasant atmosphere: One "systematic review of mealtime interventions in care homes found that improving the dining environment tended to improve weight/weight status and food/calorie intake of residents." Some improvements to the communal dining experience in facilities can include things like adding table cloths, using appealing tableware, creating a calm atmosphere (not too much noise or overcrowding), pleasant lighting, soft background music, and ample time to socialize and eat.
Consider appetite stimulants: If further intervention is needed to stimulate appetite besides modifying mealtime rituals, enhancing the appearance and flavor of the food, and making the dining experience more appealing, appetite stimulants may be necessary. Megestrol acetate and Dronabinol are the most common, although Anabolic steroids such as Oxandrolone and Testosterone can also be effective.
Vohra is the leader in post-acute wound care, providing both bedside and telemedicine wound care treatment and management solutions to nurses, physicians, Skilled Nursing Facilities and patients. Learn how Vohra is setting the standard in the new world of healthcare here.