Wound care is a highly sought-after, in-demand practice area in healthcare, and certified nurses with advanced training in wound care have a clear competitive advantage over their non-certified colleagues in terms of career opportunities, earning power, job security, and of course, improved patient outcomes.
Editor's Note: Click here to learn how becoming a Vohra Wound Certified Nurse (VWCN™) can lead to career advancement, increased earning potential, and improved patient outcomes.
Vohra Wound Physicians, the global leader in wound care education and certification, has awarded thousands of nurses around the world with the Vohra Wound Certified Nurse (VWCN™) distinction. By offering a 100% remote, self-paced lesson program in advanced wound care training, Vohra provides nurses at all stages in their careers with the opportunity to gain valuable expertise in wound care and transform their nursing careers.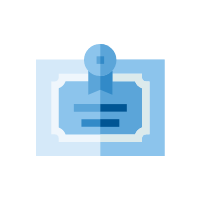 Get Certified in Wound Care
Advanced you career by becoming a Vohra Wound Certified Nurse (VMCN™)
Ready to learn more about what it takes to become a recognized wound care nurse? Here are some of the most frequently asked questions about wound care certification and Vohra's leading educational program:
Who is eligible to become a Vohra Wound Certified Nurse (VWCN™)?

All healthcare professionals including nurses, physician assistants, physicians, occupational therapists, physical therapists, and medical assistants are eligible to take the course and earn the certification. However, continuing education credits are only offered to nurses, including RNs, LPNs, LVNs, ARNPs.
How do I get my Vohra Wound Care Certification?

After registering with Vohra and paying a low, one-time course fee, you can earn your certification by completing 11 learning modules (+ 3 optional modules). Each module provides training on a specific topic in wound care and includes one training video, one study guide, and a short quiz. After reviewing the content for all modules, you will take a final comprehensive exam on wound care. Once you have successfully passed the final exam, you will immediately become a Vohra Wound Certified Nurse (VWCN™).
Do you offer CNE credits?

Yes. The program offers 30 CNE credits and is a great way to complete your annual CNE requirements as specified by your state. CNE credits are approved by theMaryland Nurses Association and recognized by the American Nurses Credentialing Center.
What kinds of topics do you cover in the modules?

When you study with Vohra, you'll get evidence-based education on the following topics:

Acute and chronic wound management
Wound healing
Wound care treatment options
Nutrition
Support surfaces
Management and treatment of vascular ulcers
Atypical wounds
Infection control
Geriatric skin conditions
Wound rounds and assessment
Regulatory requirements for pressure ulcers
How to prevent re-hospitalization
Delayed wound healing
Ostomy Care

How does a certification help me to improve patient outcomes?
When you have advanced knowledge in wound care, you are able to quickly determine the ideal way to prevent or treat your patients' woundsand improve their lives. The training you receive with Vohra's Wound Certification program will help you make informed, evidence-based decisions that facilitate the very best patient outcomes.
What does it mean to be a "Vohra Wound Certified Nurse" (VWCN™)?
Everyone who reviews all of the course content and passes the final exam earns the distinction of Vohra Wound Certified Nurse (VWCN™). This title is industry-recognized by peers, employers, and patients alike and indicates your expert status in wound care.
How long does it take to get my certification?
Because all of Vohra's coursework is 100% online, students are able to learn at their own pace and work toward the certification in their spare time while also performing their regular job duties. Students can complete the entire certification in a matter of days or weeks, depending on their schedules.
Do I need prior experience in wound care to register for the course?

No, you do not need experience in wound care to take the course. Vohra's certification program was developed to provide advanced wound care skills and knowledge to nurses at any stage in their careers, regardless of their past experience with wound care.

Who teaches the certification course?

Vohra's training modules and certification program have been developed exclusively by Vohra's own experienced wound care physicians. Vohra Wound Physicians make up the largest group of wound physicians in the world, treating thousands of patients per month for decades. Meet some of our wound care experts here.

How much does the certification program cost and what does it include?

Unlike other, more expensive certification programs that charge separate fees for the educational materials, the exam and the certification designation, Vohra students pay a one-time registration fee of $650 for access to the entire program and certificate. This includes 11 core modules + 3 optional modules, quizzes, the final exam, a Vohra Wound Care Certificate, and a CNE certificate. The course also includes lifetime access to all educational materials and exclusive access to a global community of thousands of wound care experts.

Why should I learn more about wound care?

Millions of patients across the U.S. are affected by non-healing wounds every year. The demand for healthcare professionals who are highly skilled in acute and chronic wound care has never been greater. Wound care, including prevention, management and treatment, is a cornerstone of the healthcare industry and can have a significant impact on patient outcomes and morbidity rates, particularly for older patients.

I am currently in nursing school. Can I still get my certification even if I'm not a registered nurse?

Yes! Anyone, including students, can take the course and earn their Vohra Wound Care Certification. Students who complete the course and pass the exam will earn the distinction of "Vohra Wound Certified Associate."

What happens if I do not pass the final exam?

Can I still get certified? Yes! Vohra allows students unlimited attempts at the final exam at no additional cost.

Once I become a Vohra Wound Certified Nurse (VWCN™), will I have to renew my certification at a later date?

No. Once you become a Vohra Wound Certified Nurse (VWCN™), the certification is valid for your lifetime.

Do Vohra Wound Certified Nurses make more money?
Oftentimes, yes! Certified nurses have been shown to earn more per year than their uncertified colleagues, according to the American Nurses Credentialing Center. Vohra Wound Certified Nurses not only report higher salaries, but also greater job security and more career opportunities.
When do I get the certification?
As soon as you pass the final exam, you are awarded the title of Vohra Wound Certified Nurse (VWCN™) and will have immediate (and lifetime) access to a downloadable and printable version of your certificate.
Do I have to go to a physical testing location to take the final exam and get my certification?
No. All coursework, quizzes, and the final exam are 100% online.
How do I register for the course?
Visit Vohra's Certification site to create an account. Once you've created an account, Vohra will provide you with instructions on how to purchase the course and get started on your journey toward becoming a Vohra Wound Certified Nurse (VWCN™).
"Continuation of my previous wound certification. With this pandemic, I learned that online classes are do-able and the way Vohra set it up gives a lot of consideration to working nurses who may not have all the time to sit for hours like you would in a classroom setting."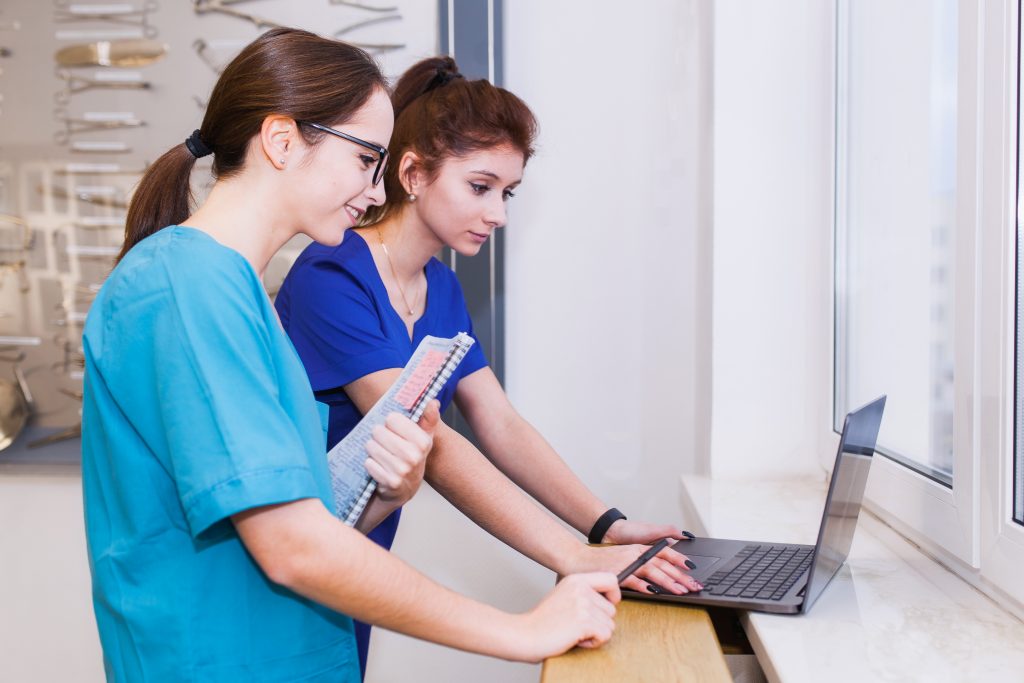 Becoming a Vohra Wound Certified Nurse (VWCN™) is one of the best ways to take your nursing career to the next level and to distinguish yourself in this highly sought-after specialization. From a higher salary to more career options to better patient outcomes, advanced training in acute and chronic wound care brings a lifetime of benefits and makes you an invaluable member of any skilled nursing team. Learn more about Vohra's Wound Certification program and register today!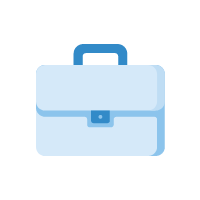 Physician's Career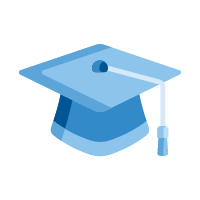 Wound Care for SNFs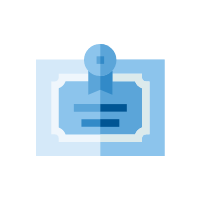 Online Wound Education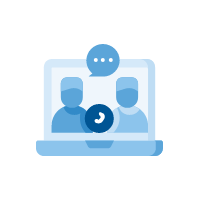 Telemedicine at Home