Medicare covers 44 million people, which is nearly 15% of the U.S. population. This is expected to rise to 79 Million by 2030 when all Baby Boomers will have reached retirement age. The sheer number of people covered by Medicare insurance necessitates that the organization practice fiscal responsibility.
Medicare values reduction in hospital readmissions. Hospitals with higher readmission rates receive lower payments, linking payment to quality of care. This is an incentive for healthcare teams to raise the level of communication and care coordination while increasing involvement of caregivers and patients in the discharge and post discharge planning process.
Editor's Note: Click here to learn how becoming a Vohra Wound Certified Nurse (VWCN™) can lead to career advancement, increased earning potential, and improved patient outcomes.
These interventions help to reduce rehospitalization and therefore reduce costs. Medicare defines rehospitalization as a readmission within 30 days of discharge from the initial admission. It can occur for any reason. This means the rehospitalization does not have to be for the same reason the individual was admitted for the first time. However, they do make allowances for planned readmissions that had been scheduled before the initial admission.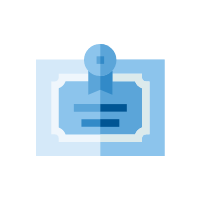 Get Certified in Wound Care
Advanced you career by becoming a Vohra Wound Certified Nurse (VMCN™)
Why Rehospitalization Rates are Important
Rehospitalization rates are an indicator of quality of care since they reflect the depth of care received. When a condition is not completely treated, or an inadequate plan was developed for discharge, it can increase the risk of hospital readmission. This is a costly mistake to the U.S., creating a financial burden of $41.3 billion each year for patients that have been readmitted within 30 days of discharge.
The Agency for Health Research and Quality (AHRQ) found Medicare patients had the largest share of rehospitalization at 55.9%. They also had the highest costs at 58.2%. By contrast, the uninsured had the smallest proportion of readmissions at 4.9%. As well as identifying the number of people who were readmitted, the AHRQ also identified the top reasons people were re-hospitalized, which included: 
Ineffective transitions to the community or skilled nursing facilities after hospitalization increases the rate of readmission and the cost to the patient and community, especially in those who have comorbid conditions such as those listed above.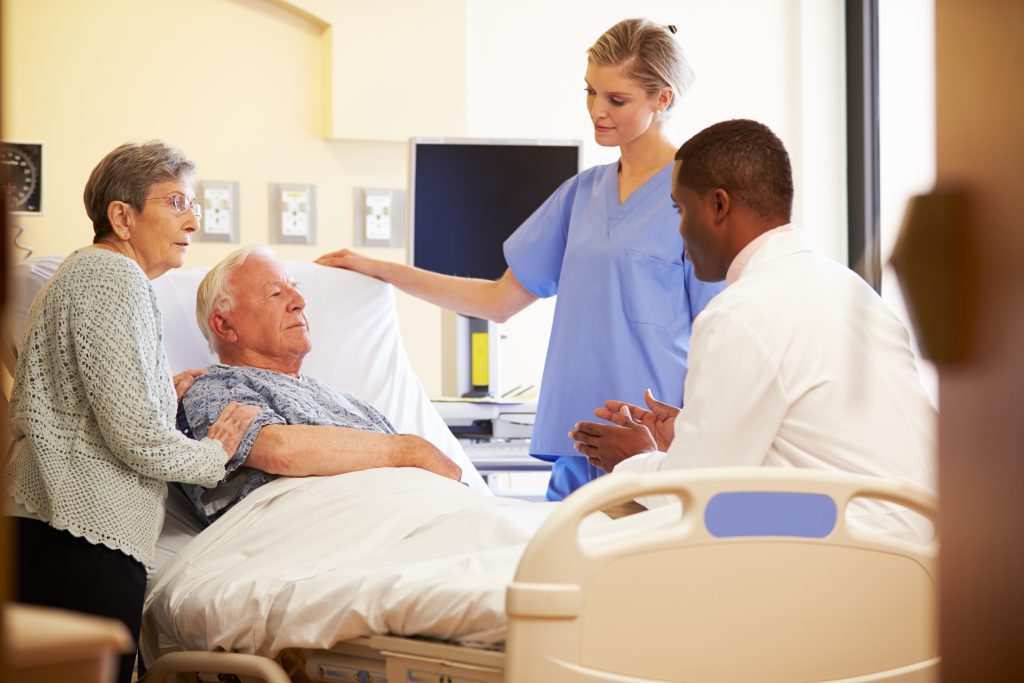 Nursing Home Residents Face Added Risk from Rehospitalization
Although rehospitalization adds risk and financial cost to all individuals, it is especially important in the elderly population. Age, weak immune systems, poor mobility and comorbidities increase the risk for additional health challenges, including those detailed herein.
Physical Deconditioning
Older adults are especially at risk for a loss of physical conditioning. This can also affect their mental status by increasing the risk of confusion, disorientation and depression. Mental status changes further decrease physical activity. This contributes to a loss of physical conditioning, placing them at risk for falls which can ultimately increase the risk of readmission.
The elderly may experience a serious injury after a fall, including a broken hip. Statistics show older adults have difficulty recovering from, and regaining independence after a hip fracture. Each year, over 300,000 individuals 65 years and older are hospitalized for hip fractures, often by falling sideways. The injury can trigger complications, such as pneumonia, blood clots and skin ulcerations. The one year mortality rate after a hip fracture has been estimated up to 58%. 
Nosocomial Infection
The rate of hospital-acquired infections, also called nosocomial infections and healthcare-associated infections (HAI), is high. Surveillance by the CDC estimates there are 1.7 million HAI infections and 99,000 deaths from those infections every year. Post-operative infections increase the risk of a lengthy hospital stay by 6.5 days and raise the risk of rehospitalization by five times. Older adults who experienced a post-surgical infection are also twice as likely to die from complications. 
Skin Breakdown
A lack of mobility and loss of physical conditioning contribute to an increased risk of skin breakdown in a population that is already at risk for challenges with skin integrity. Although many people first think of the aesthetic aspects of aging skin, the underlying changes in structure and function increases the risk for breaks in integrity, including ulcerations.
Older skin is also prone to be dry, which makes it more vulnerable to infection, trauma and poor wound healing. Seniors are also at risk for excoriation from urine and feces, which increases the risk for wound infections.

Polypharmacy
Once admitted into a hospital, older adults are at risk for increasing numbers of medications to a regimen that may already have more than 5 drugs. In one study, the median number of prescriptions doubled from 2 to 4 and the number of individuals taking more than 5 drugs tripled over nearly 25 years.
The CDC has found 85% of adults over age 60 take at least one prescription medication. The most common drugs taken are used to treat diabetes, high blood pressure and cholesterol. Data from the CDC shows that the higher the number of medications an individual takes, the greater the association with functional limitations, confusion and memory problems. Each of these conditions then raises the risk for rehospitalization and poor clinical outcomes. 
Putting Processes in Place Using QAPI
Hospitals and skilled nursing facilities are putting interventions in place to reduce the risk of rehospitalization, thus having a greater impact on patient outcomes and demonstrating fiscal responsibility.
What Does QAPI Stand for?
Medicare uses quality assurance and performance Improvement (QAPI) to help raise the level of quality care and reduce hospital readmissions. This is a functional merger between two strategies hospitals have historically used to improve quality care.
Quality Assurance programs: These programs evaluate whether care meets a specific standard. The process ends once the standard of care is met.
Performance Improvement programs: These are ongoing programs designed to prevent or decrease problems.
The combination of the two programs form a comprehensive approach for hospitals and skilled nursing facilities to ensure quality care and reduce their rehospitalization rates. There are five elements to a strong QAPI program:
Each of these steps is important to the overall success of a program used to prevent rehospitalization and improve patient outcomes.
QAPI PIP Example
A Performance Improvement Project (PIP), is a concentrated effort placed on one problem area. The process begins by gathering data to clarify the challenge to patients or to the facility. For example, staff may rely on position change alarms as a reminder to change patient positions.
These alarms detract from a home-like environment in a skilled nursing facility. When the goal is to reduce the number of alarms, a PIP is written using specific criteria. Each phase of the PIP is identified using goals and dates with start and end times. In an example Medicare uses for a QAPI PIP example they include:
Each QAPI PIP will have a sponsor who is responsible for the direction and financing of the project; a director who coordinates, organizes and directs the project; a manager who manages the day-to-day implementation and data collection; and team members who execute the project. Implementation strategies may include staff education, updated monitoring strategies and using early-warning tools to reduce the incidence and severity of negative outcomes.
Standard of Care Improvements to Reduce Patient Risk
Consistent evaluations and intervention help reduce risks to vulnerable populations. This also reduces the financial burden to families and the community as well as improving quality of life to the patient. Reducing rehospitalization may help reduce the risk of additional challenges, including infection, polypharmacy and deconditioning.
Vohra Wound Physicians, the nation's most trusted wound care solution, is dedicated to reducing rehospitalization rates at scale. Founded in 2000, the physician-led company works with nearly 3,000 skilled nursing facilities, educates thousands of clinicians each year, and uses proven, proprietary technologies to provide superior wound healing to patients at healthcare facilities and their homes.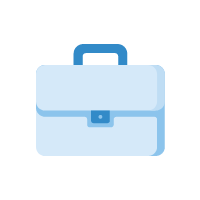 Physician's Career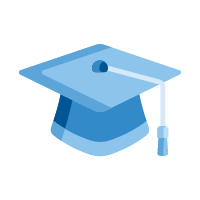 Wound Care for SNFs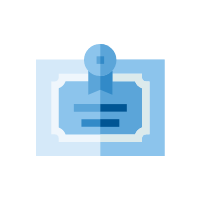 Online Wound Education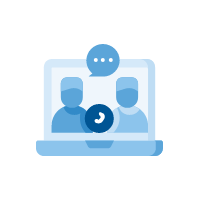 Telemedicine at Home