Vohra Nursing Conference Series 2022
Vohra's Virtual Nursing Conference Series will bring our wound care expertise online, in order to prepare nurses and other primary caregivers in effective techniques proven to produce quality outcomes.
This interactive Conference Series will give you an in depth understanding of different types of wounds and the opportunity to engage with your nurse peers. By attending, you can also earn one continuing education credit.
Subscribe to the Vohra Mobile App and get all conferences free during active subscription.
Wound Management In Palliative Care
Saturday, April 23, 2022 at 10am ET
Wound Drainage, Appearance - When to Worry
Thursday, January 20, 2022 at 12pm ET
Bariatric Patients - Healing Challenges, Complications, Risks
Thursday, August 19, 2022 at 7pm ET
How Do I Attend the Nursing Conference?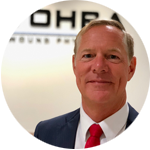 Shark Bird, MD, CMD, CWSP
Chief Medical Officer
Dr. Bird is the Chief Medical Officer at Vohra Wound Physicians. Dr. Bird has been with the company for over 15 years and oversees the clinical staff, clinician training, and wound fellowship program. He has extensive experience as a physician, having completed his family practice residency through West Virginia University School of Medicine and Medical School at Marshall University School of Medicine.
After completion of medical school, Dr. Bird ran a full spectrum family practice from delivering babies to caring for the geriatric population.
In 2001, Dr. Bird began to devote his time entirely to geriatric care in the post-acute setting with a focus on wound care. He is a Certified Wound Specialist Physician (CWSP) from the American Board of Wound Management, and a Certified Medical Director (CMD) from the American Medical Director Association.
He is recognized as a leader in wound care in the post-acute setting and shares his knowledge through lectures at major conferences throughout the country. He has numerous publications in the American Journal of Sports Medicine, and Best Care Practices for FMDA.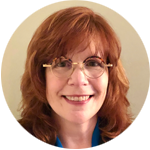 Janet S. Mackenzie, MD
Plastic Surgeon
Dr. Janet S. Mackenzie is a plastic surgeon with over 25 years of experience in the management and care of problem wounds. She obtained her bachelor's and master's degrees from the University of Pittsburgh before going to the University of Pennsylvania for her medical degree. She trained in general surgery at Dartmouth and did her plastic surgery training at McGill University. She is certified by both the American Board of Plastic Surgery and the American Board of Wound Management.
Dr. Mackenzie has a special interest in wound management in the setting of long-term care, providing on-site wound care to residents of skilled nursing facilities. She is involved with the training of established physicians new to wound care, teaching clinical best practices. She also volunteers in international wound care, helping medical staff in remote locations learn how to deliver wound care using resources available locally.
When not involved with wound care, Dr. Mackenzie enjoys running canine agility with her dog Otis and managing her Etsy store.